News & Updates
Updated SWGDAM Interpretation Guidelines for Y-Chromosome STR Typing by Forensic DNA Laboratories published
Revisions to these guidelines, drafted by the SWGDAM Lineage Marker Committee, were presented to the SWGDAM membership and approved on March 2, 2022, see https://www.swgdam.org/publications.
(posted 9 months ago)
HM2020 postponed again - to May 2023
The 12th Haploid Markers Workshop in Budapest is postponed again - to May 17-20, 2023. For details see http://www.hm2020.hu.
(posted about 1 year ago)
Implementational change to YHRD search
As of YHRD release R67, we have changed the way searches are performed. We are glad to introduce a new search option at YHRD: a selectable "Kit". Please read about the new searches here.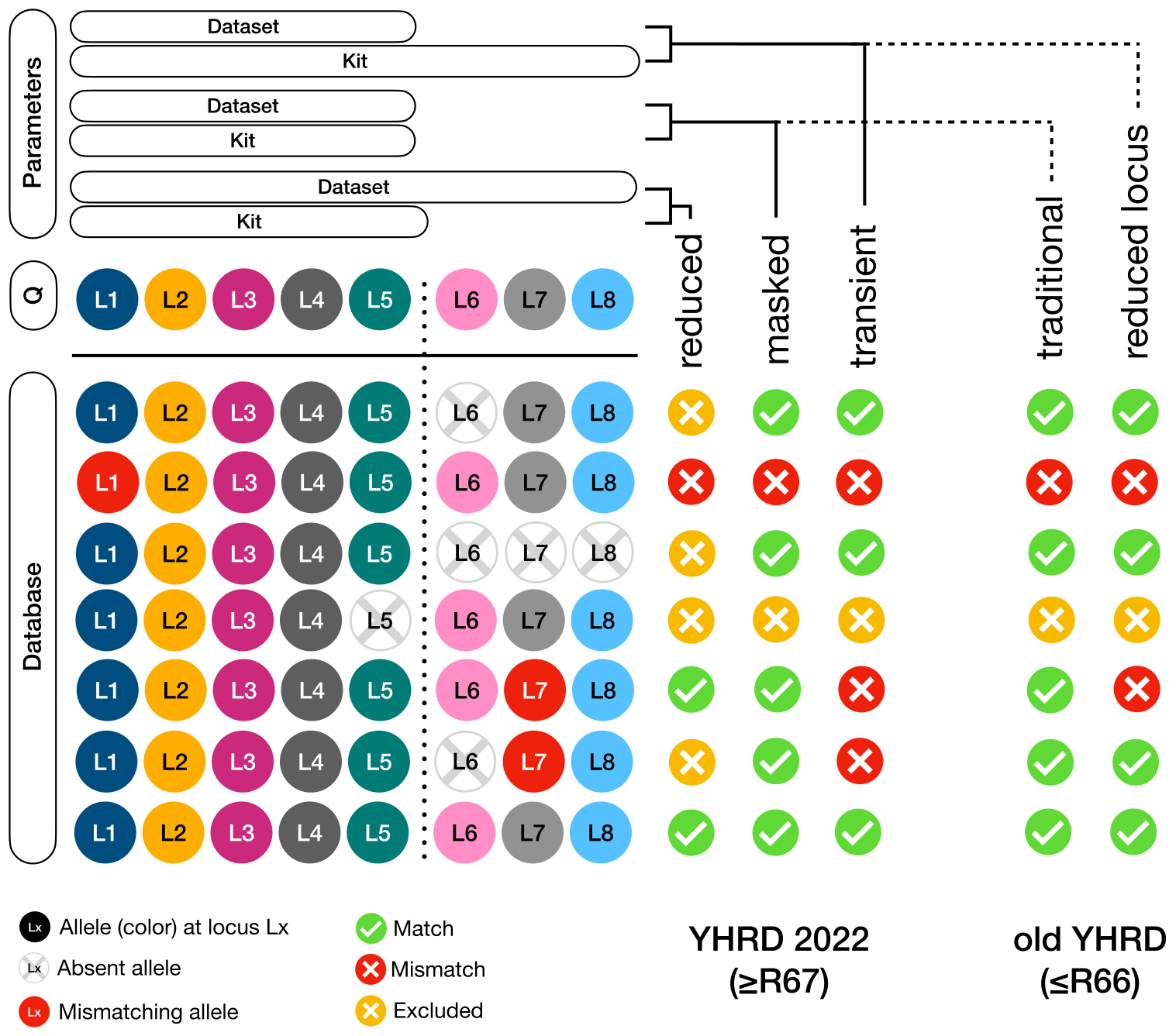 (posted about 1 year ago)
Convenient collection of Population Studies
At each National Database or Metapopulation summary, all population studies being used to assemble the collection are listed for your convenience.
(posted about 1 year ago)
Removal of YHRD uncommonly used search features
In order to further reduce the complexity of YHRD (and thus make it easier to maintain), we have decided to remove some uncommonly used features of the YHRD search: ancestry information (minimal), ancestry information (Yfiler) and ancestry information (1-step neighbors).
(posted about 1 year ago)